Nicole Behnke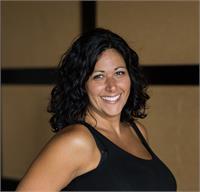 Nicole Behnke instructs the following:
Vinyasa for those wanting to experience a physically slower paced class. Yoga Flow will focus on working at a methodical pace. We will be holding postures, focusing on our breath, and at the same time creating a supple and toned body. Great place for beginners




Guided Vinyasa - cultivate a powerful & healing breath to lead you through an invigorating flow of cleansing, opening and empowering postures. A surefire way to light up your life.




A dynamic series of sequenced postures that flow together designed to build great internal heat in order to purify the body with physically demanding postures done at the measure of your own breath.